The Power of One Good Habit and DIET FREE
How can you ditch the diet mentality, yet still eat healthfully to combat obesity, heart disease, type 2 diabetes, Alzheimer's and cancer? Let America's Nutrition Leader show you how the tiniest, painless habits, when done daily, can add up to a huge change in the way you look and feel. Without dieting or deprivation, you can rev up your metabolism, drop your blood pressure, lose 50 pounds or take 50 points off your cholesterol in just one year! The math is really quite simple. It's you and the complete adoption of one good habit after another that adds up to success, a lower number on the scale and a much healthier you!
BONUS: You'll have the opportunity to continue with 10 more sessions (live or online) for a "deep-dive" with Zonya's DIET FREE program.
DIET FREE is Zonya's 10-week video-based nutrition and fitness lifestyle program. Filmed for Public Television, the DIET FREE seminars are professionally recorded and include Zonya's signature mix of sensible nutrition education and motivating (and entertaining!) eye-popping visuals. The thirty-minute seminars can be viewed online, or in leader-facilitated live group sessions, and are accompanied by a kit of materials that perfectly reinforce each of the Eight Habits That Will Change Your Life. Learn more at DietFree.com
"Having Zonya come on-site for a kick-off was the energy to ignite our DIET FREE program – people were on fire to learn the 8 Habits. Zonya's passion is CONTAGIOUS, and together we make an unbeatable team in our hospital's fight against obesity."
– Leigh Anne Hall, Wellness Manager, Morris Hospital & Healthcare Centers, IL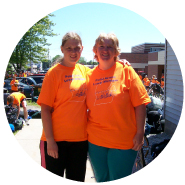 "Zonya's stories inspired me to 'find my fitness love,' lose 20 pounds, and bike 250 miles in 6 days with my daughter!"
– Kathy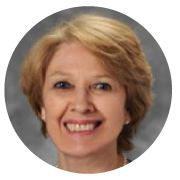 "I've booked Zonya for this presentation multiple times. It's definitely ahead of the curve and attention-getting! Participants leave feeling empowered and ready to take action!"
– Diane M. Edwards, R.N., Health Promotion Coordinator, Health Alliance Plan, Michigan
Signup to Get Zonya's Newsletters and Updates!