YOU'VE BOOKED ZONYA
Thank you for choosing Zonya to speak at your event!
We hope you'll find the perfect biographical information and images from the selection below to create inviting promotional materials for your event.
Additionally, we have a 1-Minute Pre-Event Promo Video available to share with your prospective attendees. View Video Here.
Note: Prior to releasing your promotional pieces, please enlist us in the pre-approval process so we can ensure that the most accurate, mutually effective information is conveyed.
Zonya's Bio:
Registered Dietitian and Nutritionist Zonya Foco is one of the most exciting, inspiring, vital and unforgettable speakers in America. Her high energy crossed with low maintenance solutions makes healthy living fun and doable for all. Known as America's Nutrition Leader, Zonya has been a guest presenter for "Oprah & Bob's Best Life Challenge," and is the host of Zonya's Health Bites, a weekly half-hour show that airs on Public Television. She is the author of the best-selling cookbooks, Lickety-Split Meals and Lickety-Split Diabetic Meals, and the creator of the "no diets, no counting, no kidding" DIET FREE lifestyle program, which has been featured in a two-hour Public Television special and is used by worksites across the country. Zonya most recently launched her "Gain REAL Health Eating REAL Food" campaign via her co-authored Eat REAL Cookbook, Eat REAL for Your Health worksite wellness program, and EatRealAmerica.com recipe site. Learn more at Zonya.com.
Single Line Bio:
Known as America's Nutrition Leader, Zonya Foco, RDN is an influential speaker, television host, author of the Lickety-Split Meals and Eat REAL Cookbooks, creator of the DIET FREE and Eat REAL for Your Health Lifestyle Programs, and past guest presenter for "Oprah & Bob's Best Life Challenge."
I'm so pleased that you have chosen me to speak at your event. I want each person in your audience to have a wonderful experience, laughing and learning their way to incredible energy and health.
Here are some arrangements to consider as you prepare for me to be a part of your successful event.
Travel Guidelines:
Travel expenses include mileage or airfare, ground transportation to the airport in both cities, lodging, meals, and gratuities.
Flight: Unless I am driving, I will arrange full coach air travel and send you the itinerary. If possible I will prorate the cost with other clients.
Ground Transportation: Please suggest the best ground travel from the airport: car rental, pick-up, hotel shuttle or Uber/taxi service. If you arrange a sedan service, please send my office the confirmation number after arranging for prepayment.
Hotel: Please secure a smoke-free room with guaranteed late arrival the evening before the presentation, just in case my flight is delayed.
Please let me know if there are any pre-event meetings or dinners that you want me to attend. If my schedule allows, I enjoy getting to know the attendees in advance and often find new ways to customize my presentation.
AV Requirements:
I need a wireless lavaliere microphone.
I may ask for a wireless handheld microphone for audience participation depending on the size of the group.
I typically use slides, and therefore will need you to provide an LCD projector with sound hook-up. Please let me know if the screen size is 4×3 or 16×9. I will bring my slides on a thumb drive, with my laptop as a backup. I will also bring a remote control advancer.
Handouts:
If you desire, I will email a handout master which you can reproduce and distribute to audience members.
Parting Gifts:
Many clients prefer to pre-buy books or other products as gifts for each participant at their event. Offering attendees a coordinated "parting gift" reinforces my message perfectly, and we provide special quantity discounts. Contact my office for additional details.
Book Signings:
A post-program book signing is an ideal way to extend and enrich the program experience for your audience members. It's amazing how even a brief one-on-one conversation can make a difference in someone's life.
For a successful book signing:
Please allow at least 20-30 minutes or more to give everyone an opportunity for one-on-one time with me.
Provide a six-foot skirted table near the entrance of the room for the book signing.
Books and products will be shipped in advance, as will arrangements for their return. Please e-mail shipping information to contact@zonya.com.
If possible, I would appreciate having one or two people on hand to assist me during the book signing.
Media:
I have extensive media experience and will be happy to do complimentary radio, TV or print interviews to help promote your event. Please contact my office to arrange details.
Please let me know if I can do anything more to help make this event your most successful ever!
Yours in Health!
Zonya Images Available for Download:
Click on an image to download a high-res file.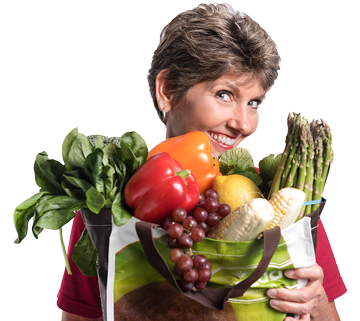 Keep Your Healthy On!
Maximize your energy and health with real-life nutrition and exercise solutions!
Let me drop into your inbox with a tip, recipe or video to inspire your everyday health.