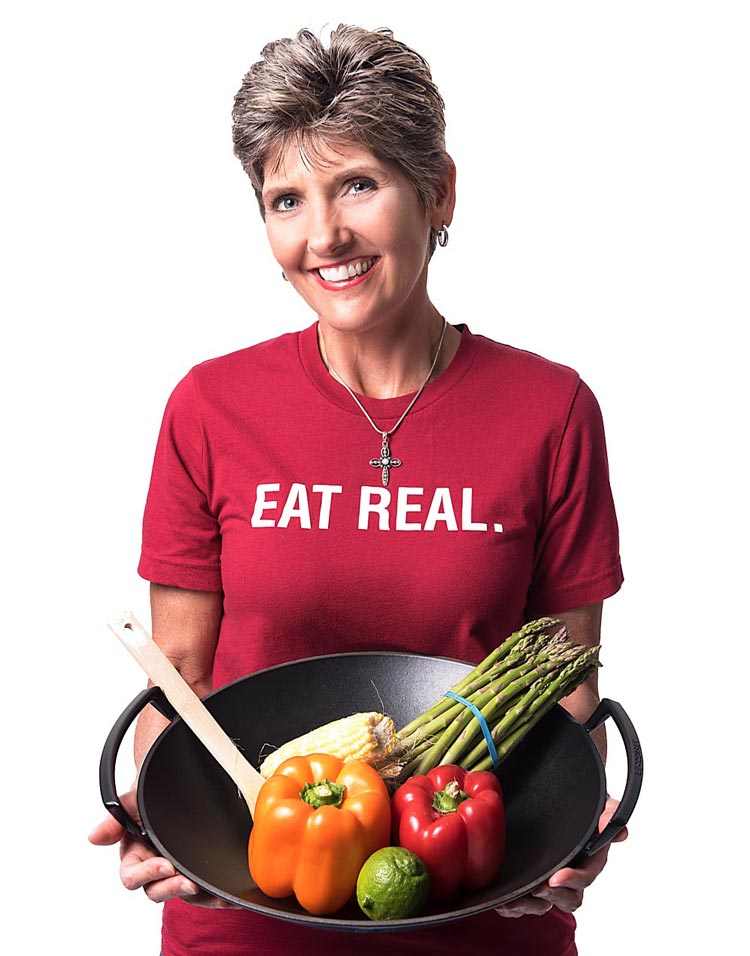 Inspire and equip your employees, members or subscribers to roll up their sleeves and quantifiably improve their health… deliciously!
"It's time to address the elephant in the room… poor eating, due to inadequate cooking skills. This program instills nutrition-in-the-kitchen competence, and is a game-changer!"
– Mary Werme, Wellness Manager, MI
"Our 500 participants achieved a 98% completion rate, and netted over $425,000 in projected health care cost avoidance. Fantastic!"
– Heather Parker, Program Administrator, FL
Eat REAL for Your Health includes:
8 Eat REAL for Your Health video lessons deliver cutting edge nutrition education plus a demonstration of a show-stopping REAL food recipe. From eating like the Mediterraneans, to enjoying pizza, pasta and desserts healthfully, your employees will be in the know!
In-person: Facilitate engaging classes with habit-changing discussions. Leader Guide included.
Online: Enroll participants in our eight-lesson Learning Management System course, email video weblinks, or embed videos on your intranet. Program outcome and video lesson completion reporting included.
Zonya Livestreams: Have Zonya facilitate your exclusive employee group, live from her kitchen each week. With bonus how-to, recipe demos and time for Q&A, it's an Eat REAL program with a personal touch!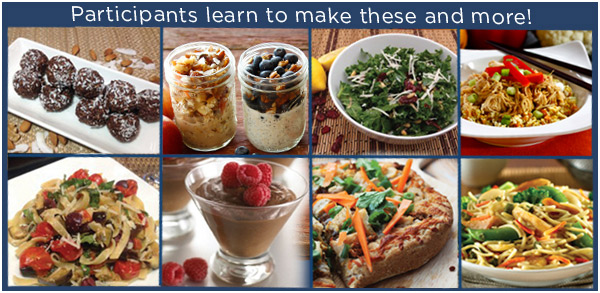 One-year membership to EatRealAmerica.com provides continuous support with online access to Zonya and REAL food partner, Krista Sanderson, plus over 1,000 family-tested recipes, twice-weekly coaching emails, and a customizable online recipe box and time-saving shopping list… all in an ad-free environment. Take a website tour.
Eat REAL Cookbook 28-Day Kickstart applies all the skills learned in the video lessons to create wholesome and delicious meals for 4 weeks, and beyond! Look Inside.

Wipe-erase Daily Defender Checklist reminds and challenges everyone in the family to regularly consume the foods known to be powerhouse disease-fighters.

Eat REAL Shopping List Notepad encourages meal planning while organizing shopping by grocery store section, making the task of grocery shopping a cinch!

Each video is about 7 minutes in length
Why Eat REAL, Starting with Snacks: Replace packaged snacks with options from the REAL snack aisle.
Breakfast of Champions: Start the day with antioxidant, anti-inflammatory, and fiber-rich REAL food.
Power Up Your Salads: Include one daily serving of cruciferous vegetables and reduce your risk of cancer deliciously.
Chocolate that's Good: Choose truly dark chocolate (not the imposters) plus berries for a healthy way to satisfy a sweet tooth.
Go Mediterranean: Learn several distinct reasons we should eat as the Mediterraneans do.
Slow Cooker Secrets (and Spotlight on Spices): Pair health-promoting spices with cruciferous cauliflower to create a dinner made easy by the "kitchen lifesaver."
Healthy Pizza: Adopt a winning 3-step "Pizza Code of Conduct" that makes pizza night deliciously healthy.
Embrace Plant-Based: Learn the simple art of stir-frying to exponentially increase vegetable intake for the whole family.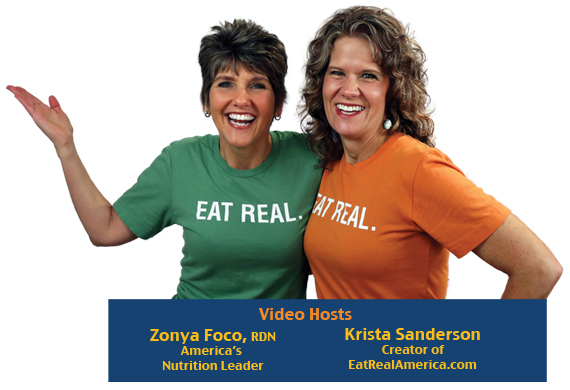 "THANK YOU for teaching me how to EAT REAL. In the 2 months since starting this program, my family is in shock at how delicious the meals are… while I've lost 30 pounds and dropped my cholesterol 60 points!"
-TAMMY, MI
"I'm so grateful for my employer. My entire family eats so many more vegetables than we ever did before. And who knew? They're delicious!"
– CELESTE, IL
"I will continue to use the Eat Real America website for the rest of my life because it is such an AMAZING resource."
– PAT, OH
Get started offering a worksite wellness program that truly moves the needle on your company's health stats!
Contact us to learn more, including corporate pricing and videos to preview.