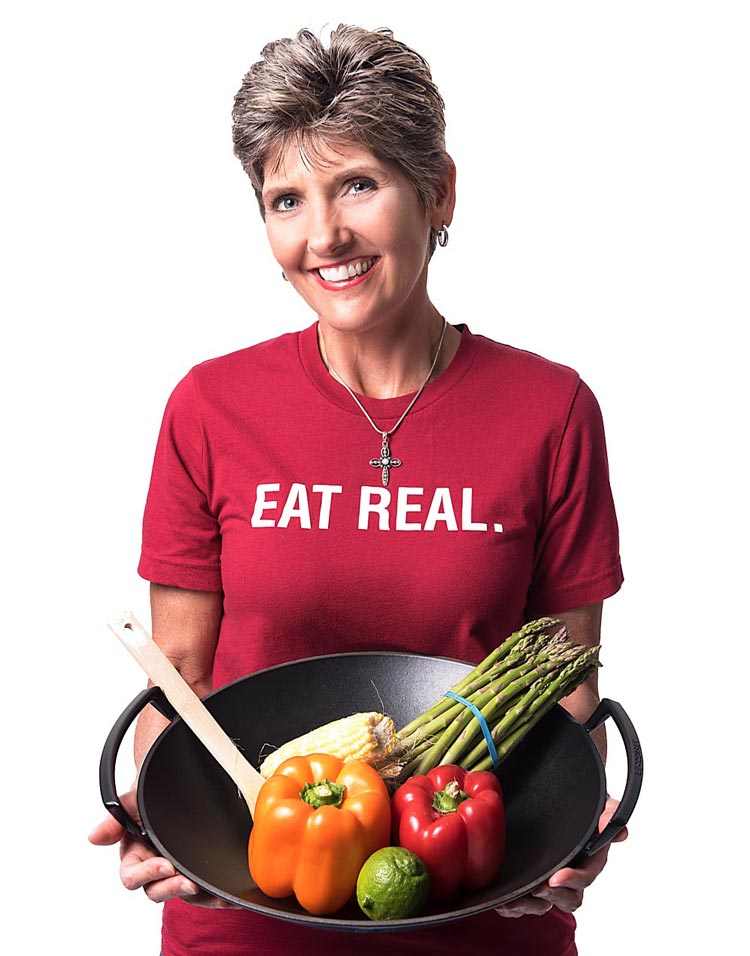 Inspire and equip your employees, members or subscribers to roll up their sleeves and quantifiably improve their health… deliciously!
"It's time to address the elephant in the room… poor eating, due to inadequate cooking skills. This program instills nutrition-in-the-kitchen competence, and is a game-changer!"
– Mary Werme, Wellness Manager, MI
"Our 500 participants achieved a 98% completion rate, and netted over $425,000 in projected health care cost avoidance. Fantastic!"
– Heather Parker, Program Administrator, FL
Eat REAL for Your Health includes:
8 Eat REAL for Your Health video lessons deliver cutting edge nutrition education plus a demonstration of a show-stopping REAL food recipe. From eating like the Mediterraneans, to enjoying pizza, pasta and desserts healthfully, your employees will be in the know!