DIET SMACK-DOWN: Cutting through the Clutter of Popular Diets!
Food has become a topic to avoid at the dinner table. Contradictory nutrition trends create confusion, oftentimes dividing us into "diet camps." Today more than ever, our media-cluttered pro-fad-diet world requires skills to navigate the scene. This session will show you how!
We will examine:
How the "low fat" and "low carb" messages of old were both right and wrong, and where we go from here
The pros and cons of keto, Paleo, Mediterranean and plant-based, including concise, evidence-based sound-bite answers
How to perform a simple 4-finger checklist to confidently craft a healthful eating plan for everyone in the family.
Yes, it's time to cut your way through the diet clutter and eat your way into a healthy lifestyle – confidently!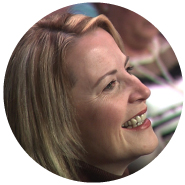 "I wasn't sure about attending this year, until I saw this topic. And it was worth it! Zonya answered so many questions building my ability to help my clients end the confusion."
– National Wellness Conference Attendee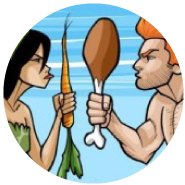 "Best session of the conference!"
– American College of Sports Medicine Summit Attendee
"Zonya presented Cutting through the Clutter of Popular Diets to our wellness champions; she hit it 'out of the park!' People were engaged, inspired and learned so much. We'd have Zonya every week if we could!"
– Lea R. Madjoff, MPH, CHWC, CPT, GEI, HR Wellness Coordinator, Wayne State University
Signup to Get Zonya's Newsletters and Updates!