Shock and Awe: How to Inspire Nutrition in the 21st Century
Don't just teach nutrition. Instead, motivate and inspire – by harnessing "Dr. Oz-like" shock and awe! Professional presenters know that an effective message consists of one-third information, one-third entertainment and one-third motivation. One-on-one sessions are no different! In our digital era, it's time to shake up our teaching style in order to capture attention and rivet, so that those we serve listen, learn and act. Discover eye-popping visuals that instill a conviction for personal health, plus jaw-dropping stories that motivate commitment and adventure. Join 30-year veteran registered dietitian, TV host and professional speaker, Zonya Foco as she shares her simple, low cost ideas that you can put into action immediately.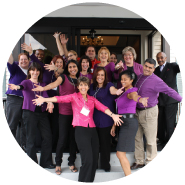 "Thank you so much for your 'crafted just for us' program. We have received nothing but rave reviews!" 
– Conference Planning Committee, Rhode Island Department of Health, WIC Annual Meeting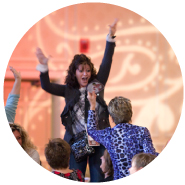 "Attendees kept saying over and over…..'I loved it, never a dull moment,' 'one of the best workshops I've ever attended,' 'ya can't improve perfection,' 'I can't wait to put these ideas in action.' Thank you, Zonya, for making our three workshops across Pennsylvania a great success!" 
-Rose, Pennsylvania Nutrition Education Network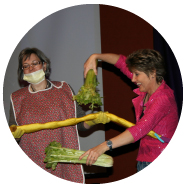 "From our state conference one year to our National Conference the next, Zonya gave our attendees eye-popping teaching ideas that they could in turn begin using their very next work day! Thank you Zonya!"
– Mandy Caid-Jefferson, MS, RD/LD, Education & Training Specialist, Oklahoma WIC Service
Signup to Get Zonya's Newsletters and Updates!